⁠The Best Wedding Venues in Metro Detroit
You've just said, "Yes, let's get married!". Congratulations! As you share your good news with friends and family, you will almost certainly be asked, "Where?" and "When?".
As it turns out, choosing your wedding venue is one of the most important details you can lock into place. Popular venues have long wait lists, after all, and if the time of year matters to you, it's important to find a venue you love as early as possible. If you plan to get married in the Metro Detroit Area, we've got you covered with a list of some of the best wedding venues in Southeast Michigan.
Whether you're freshly engaged or finally getting around to planning your wedding, if you're looking to explore wedding venues in Southeast Michigan, here are some must-check-out options:
1. Chroma Events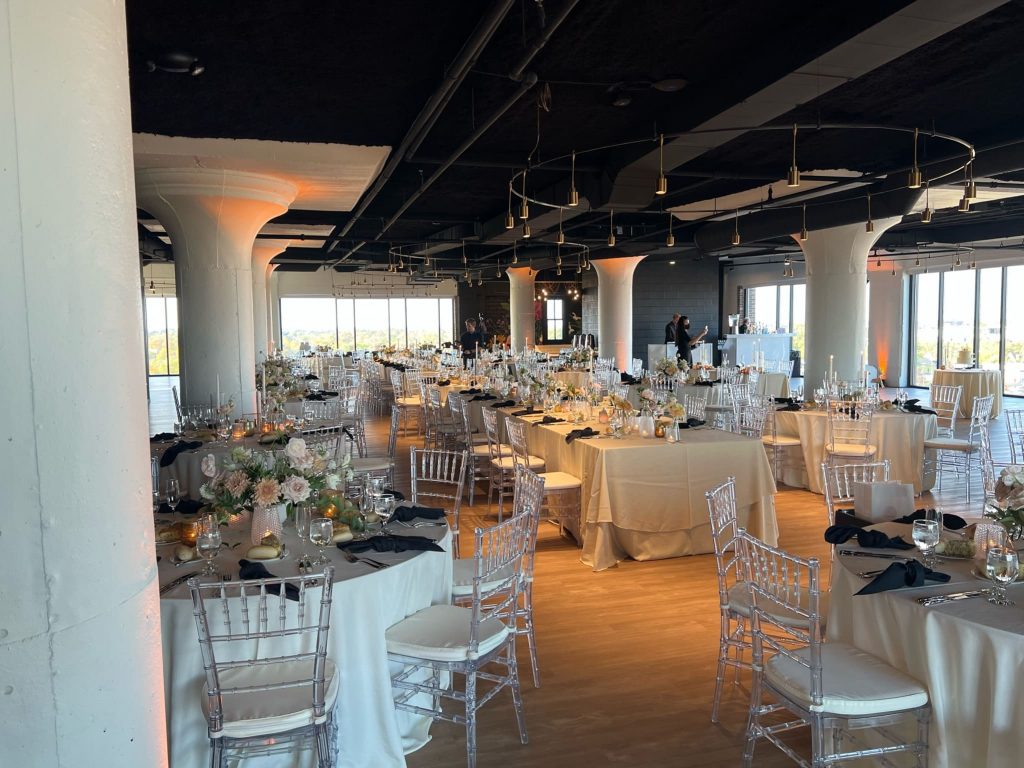 If you've got your heart set on a classic urban vibe for your wedding, be sure to check out Chroma in downtown Detroit. This restored location at the heart of Milwaukee Junction features exposed brick, floor-to-ceiling windows, an expansive patio, and plenty of unique, modern touches. You and your guests will enjoy the exceptional cuisine and urban style of this special venue.
https://www.chromaeventsdetroit.com/
2. Waterview Loft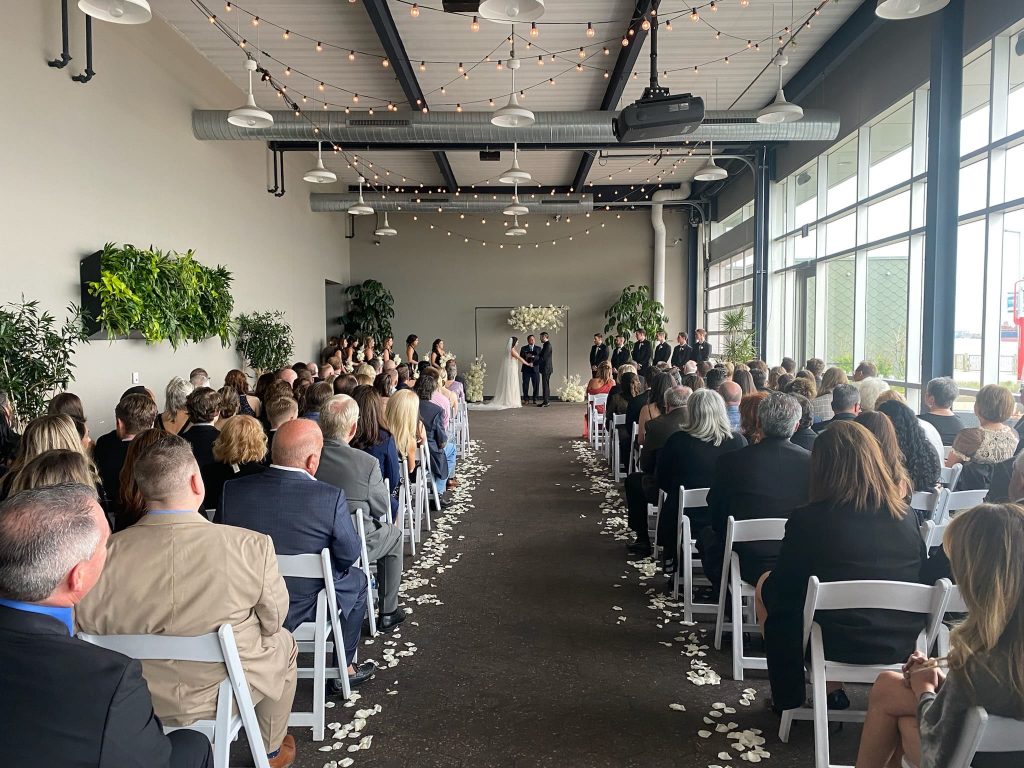 Waterview Loft is a distinct venue in downtown Detroit. Featuring a wide range of unique spaces — including a sleek loft and conservatory, along with several open-air terraces with river-front views — this space is a must-see if your list of wedding venues in Southeast Michigan includes venues in Detroit. With stunning views of the city and water and exquisite menus, this modern space delivers a unique, sophisticated feel for your big day.
https://www.waterviewloft.com/
3. Infinity & Ovation Yacht Charters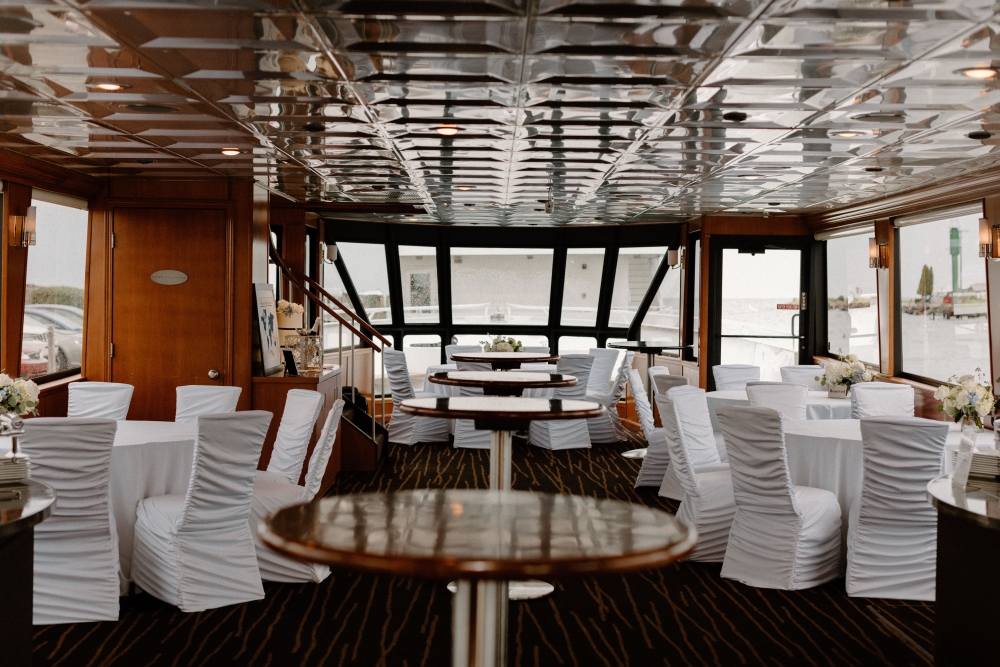 Perhaps you want your list of wedding venues in Michigan to include something truly unique? Consider taking your wedding out on the water with Infinity & Ovation Yacht Charters. This distinct wedding experience will make your big moment an event to remember for all. Aboard one of two custom-built, luxury yachts — Infinity or Ovation — this experience is perfectly crafted to celebrate your wedding.
You and your guests will be pampered as you cruise along the waterways of Lake St. Clair and the Detroit River. As you explore location options, be sure to include this romantic wedding venue, featuring creative cuisine, breathtaking views, and flawless service.
https://www.infinityandovation.com/weddings/
4. Planterra Conservatory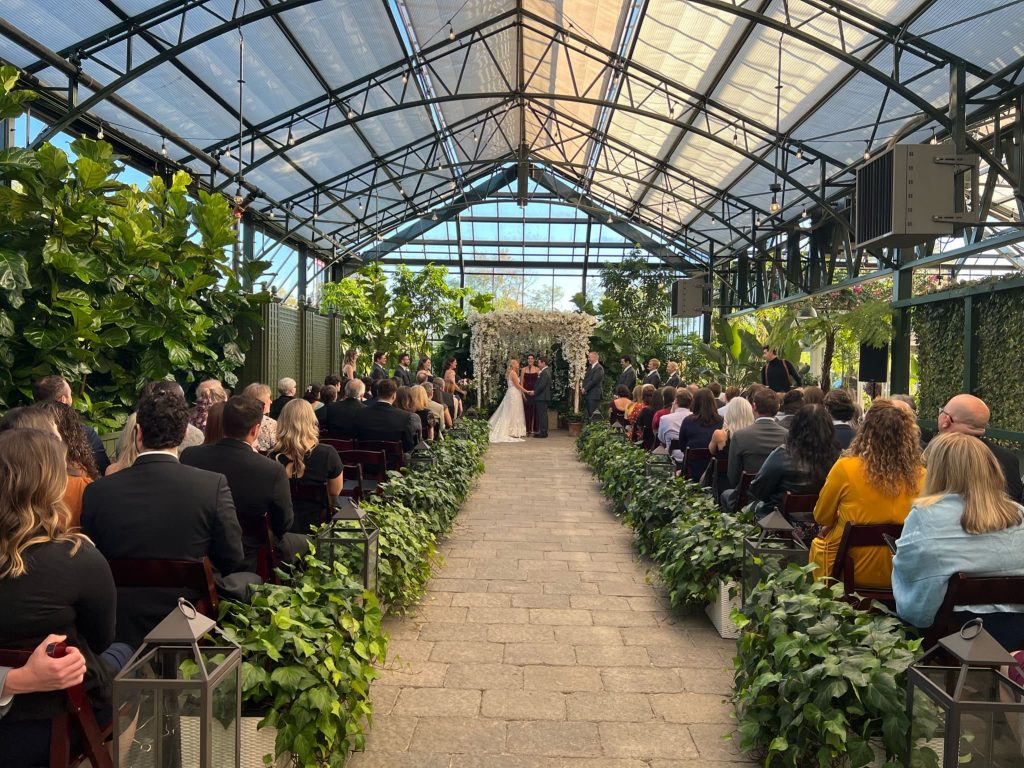 Another unique location, when you're considering wedding venues in Southeast Michigan, is Planterra Conservatory, a lush, romantic setting for your wedding and reception. Located in West Bloomfield, Michigan, this interior plantscape venue integrates nature with distinct, welcoming spaces, perfect for celebrating your big day. If you are looking for a special wedding venue that is committed to sustainability, consider this gorgeous setting.
5. The Treasury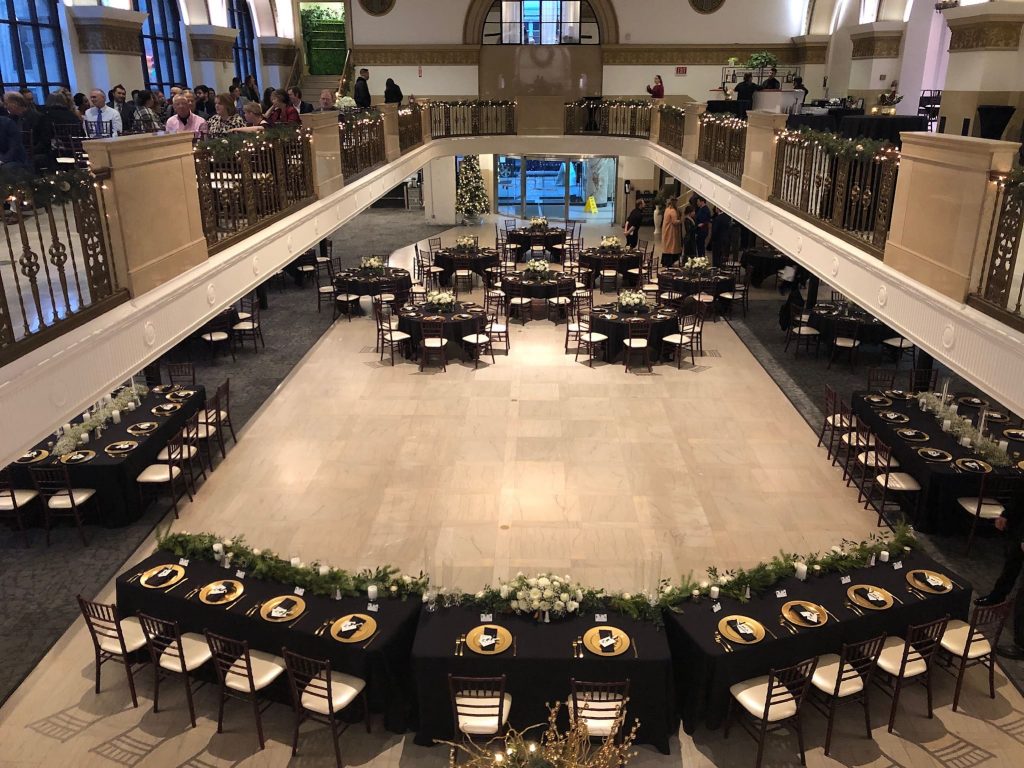 If you're looking for a wedding venue that integrates local history with a distinctive, romantic style, be sure to put The Treasury on your list of places to explore. Located in Detroit's Pontiac Commercial Historic District, this eight-story building features a 35-foot gold leaf ceiling, marble details, and a sophisticated atmosphere.
Let your wedding day be part of this distinctive, glamorous piece of Michigan history. Whether you plan to host your wedding, reception, or both events here, the experienced team at The Treasury is ready to add a sophisticated lift to your big day.
6. Petruzzello's Banquet and Conference Center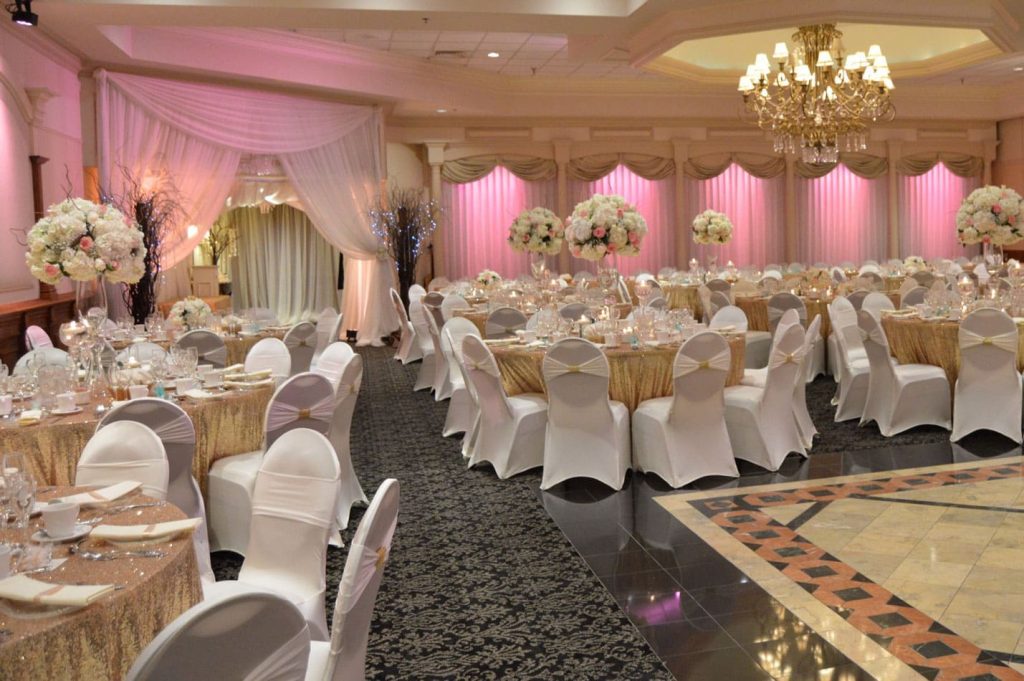 Are you looking for a family-owned and operated venue for your wedding celebrations? Petruzzello's offers multiple ballrooms and event spaces, allowing you to choose the space that feels just right. Whether you plan to host 80 people or 700, Petruzzello's offers elegance and refinement, along with award-winning recipes and experienced staff. Located in Troy, Michigan, this distinct space has been delighting wedding couples and their guests since 1979.
7. The Roostertail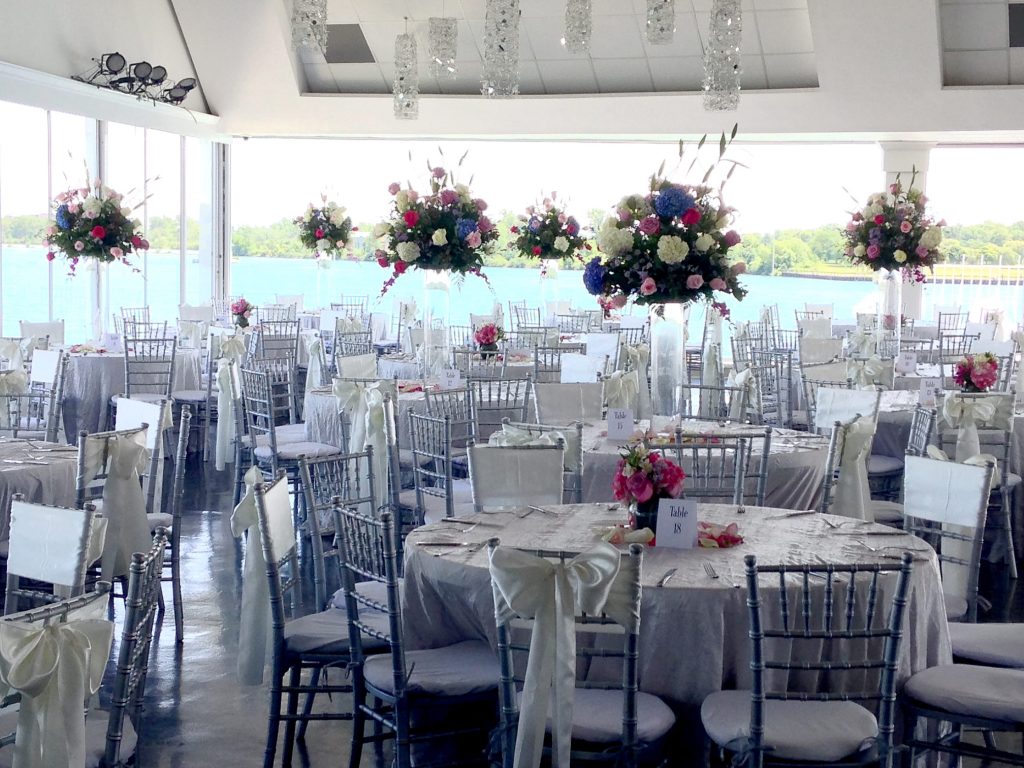 Celebrating over six decades on the Detroit River, The Roostertail is known for its first-quality service and its stunning views. With two charming waterfront sites for your wedding ceremony and three private reception spaces with exceptional water views and floor-to-ceiling windows, The Roostertail offers an elegant setting in downtown Detroit. With three glass-enclosed rooms, 7 acres of water frontage, and 40 feet of water fountains, The Roostertail is the perfect backdrop for your big day.
8. Meadow Brook Hall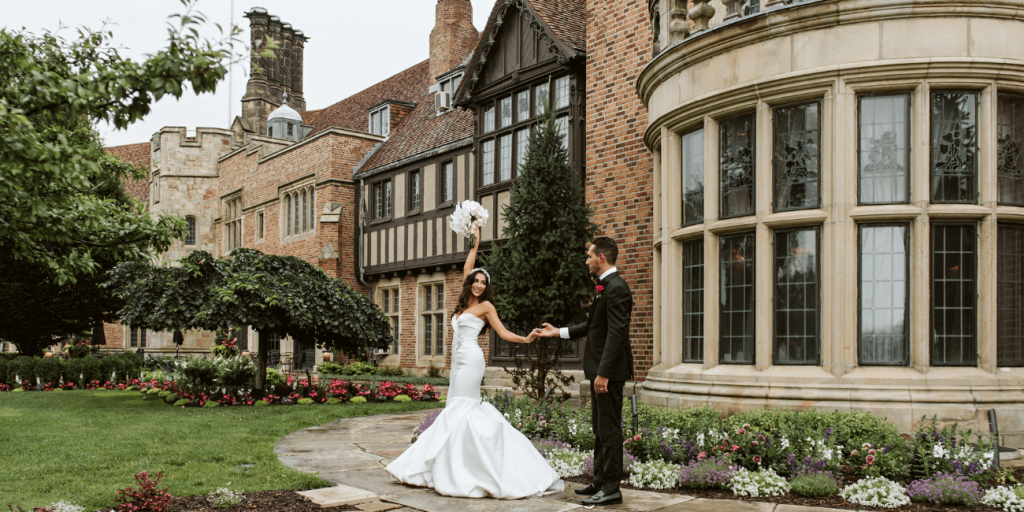 If you're looking for dream wedding venues in Southeast Michigan and want to make sure you include options outside of Detroit, be sure to have Rochester's Meadow Brook Hall on your list. This charming, elegant hall is ideal for outdoor or indoor wedding services and receptions. Whether you're planning a vintage-inspired event or you're simply ready to make a statement, Meadow Brook Hall offers stunning surroundings and first-class service. Choose from a wide range of breathtaking spaces — the perfect backdrop for your wedding.
9. Shepherd's Hollow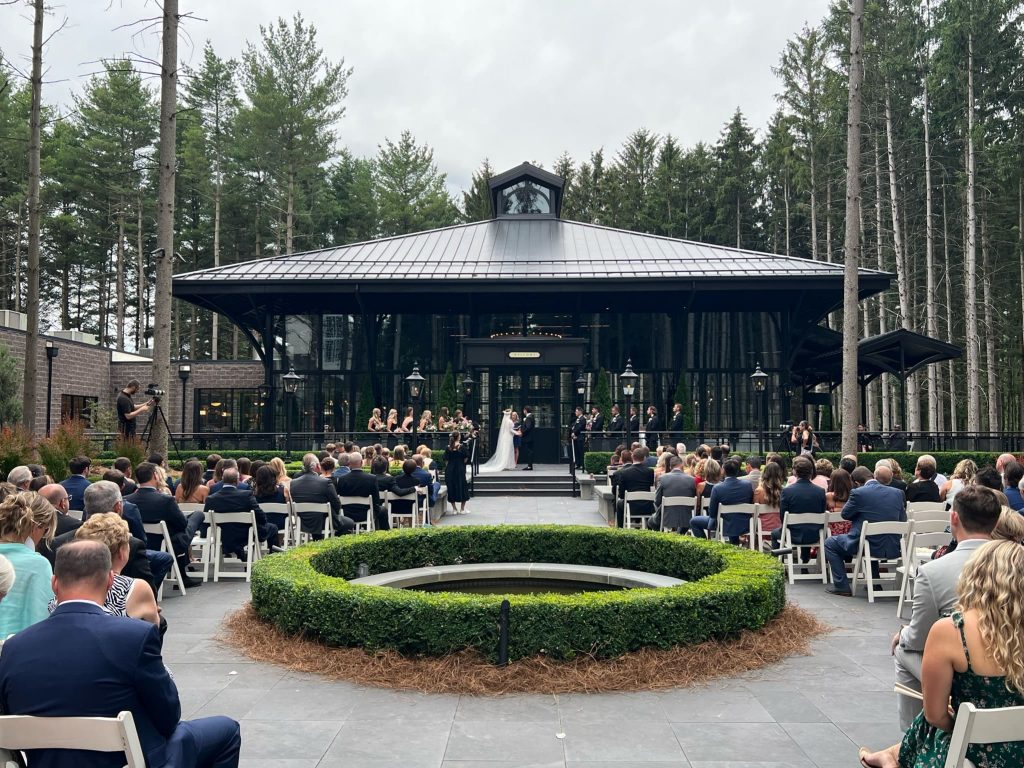 If you're looking for a classic, spacious but intimate venue for your wedding in Southeast Michigan, remember to explore the new banquet venue at Shepherd's Hollow. Say your "I do's" among the pine trees. Ideal for weddings of up to 325 guests, Shepherd's Hollow Golf Club offers both elegance and intimacy. Your guests will love the food, the atmosphere, and the photo opportunities, either among the pine trees or against a panoramic view of the lake.
https://www.shepherdshollow.com/
10. The War Memorial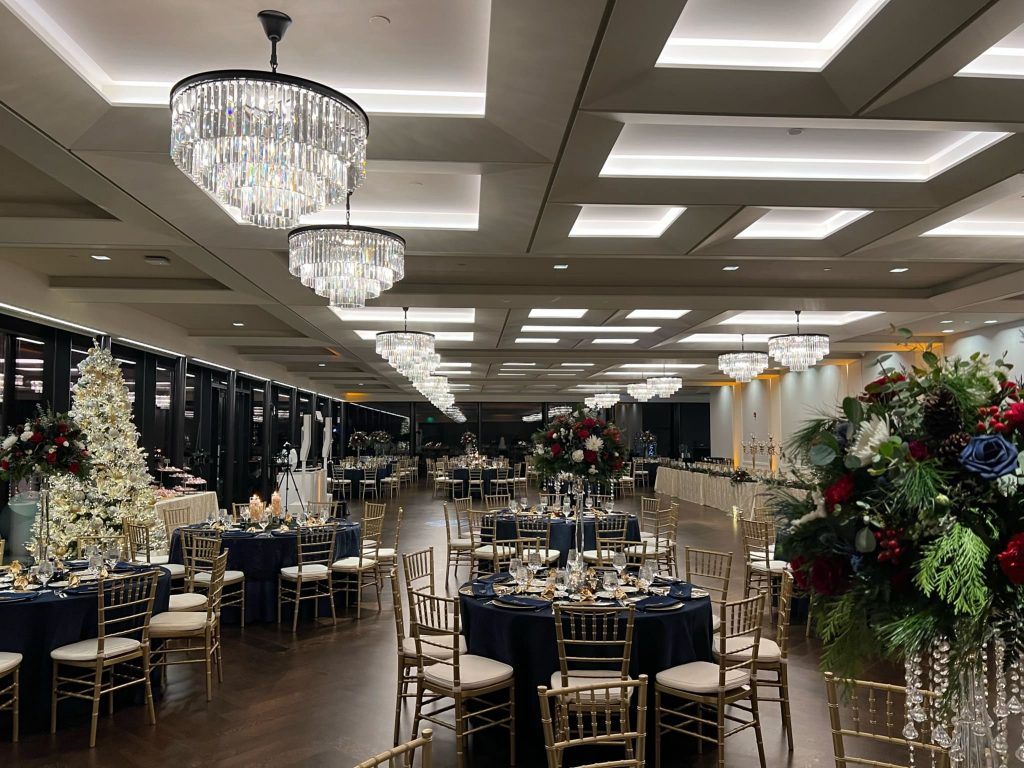 Located at Grosse Pointe Farms, The War Memorial is an ideal wedding venue. Featuring grand, wood-paneled ballrooms and unique, intimate spaces, The War Memorial offers stunning indoor and outdoor spaces. Everyone is welcome at The War Memorial. There are no membership or residency requirements to reserve this breathtaking venue with world-class catering.
11. The St. Clair Inn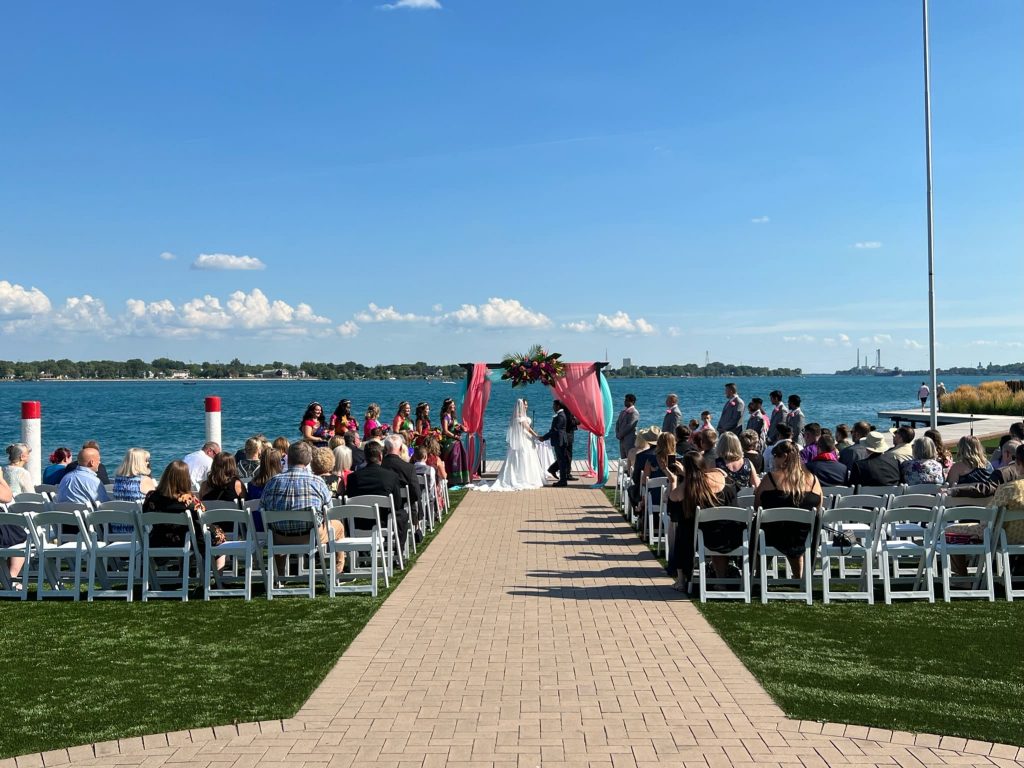 If you have your heart set on wedding venues in Southeast Michigan with classic, waterfront locations, don't miss The St. Clair Inn in beautiful St. Clair, Michigan. Whether you are hoping for an intimate ceremony or a grand celebration, The St. Clair Inn has a space that will feel just right to you. Exchange your vows on the Riverside Lawn, against the stunning backdrop of The Overlook, or in grand rooms flooded by natural light. The experienced staff at The St. Clair Inn are ready to deliver first-class service and exceptional cuisine.
12. Colony Club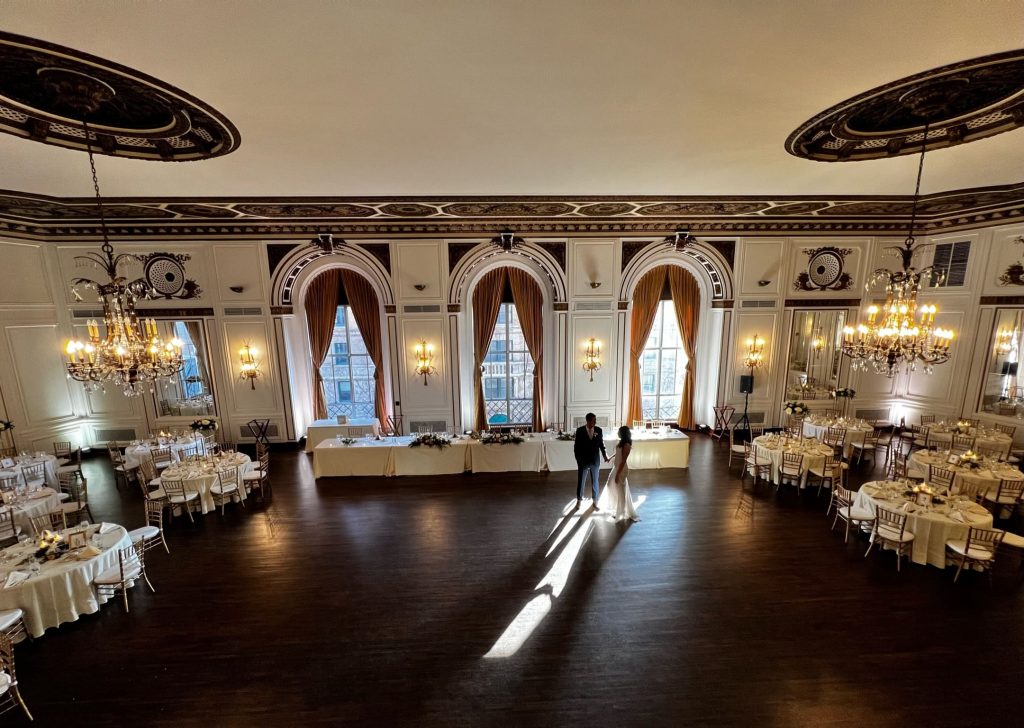 One of Detroit's most exquisite wedding venues, the Colony Club makes an elegant statement while serving as a unique backdrop for your big day. A Forbes Hospitality property, the Colony Club offers classic appeal with exceptional food and tailored service for you and your guests. Allow this magnificent venue to be part of your wedding experience.
https://www.forbesdetroit.com/
13. Crown Plaza Detroit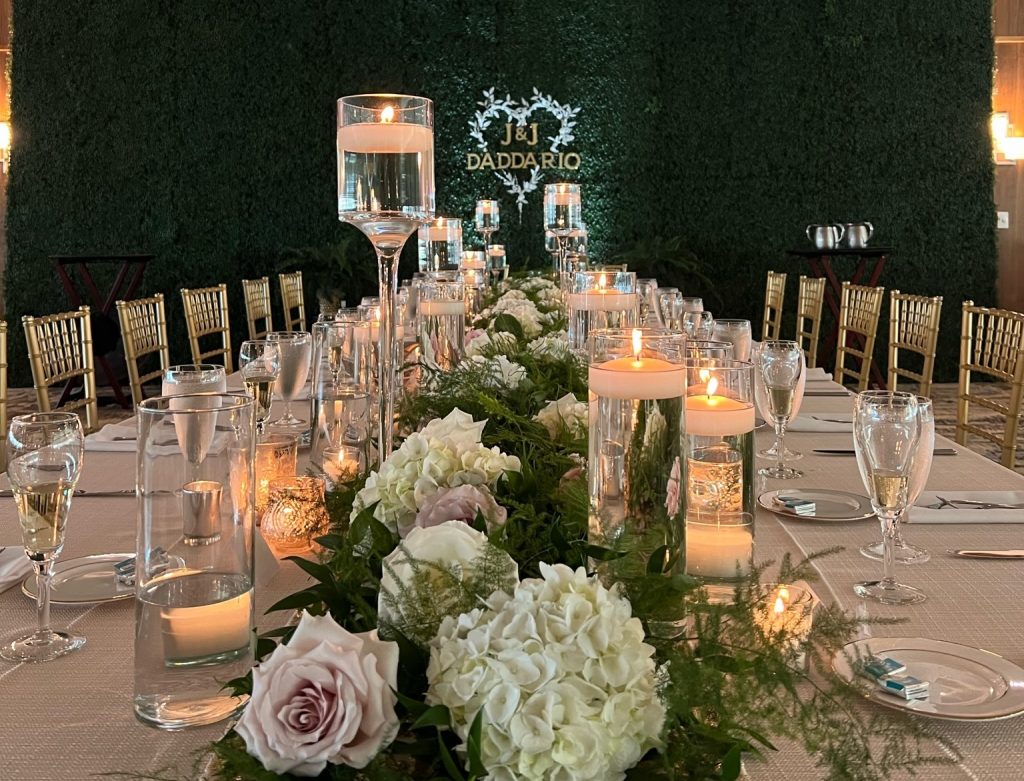 The Crown Plaza Detroit offers more than just stunning aesthetics.
This elegant venue is the perfect space to host any event, whether it be a wedding reception, corporate gathering, or social soirée. Equipped with top-of-the-line technology and a team of experienced professionals, the Crown Plaza Detroit provides unmatched service to ensure every detail is flawlessly executed.
14. Addison Oaks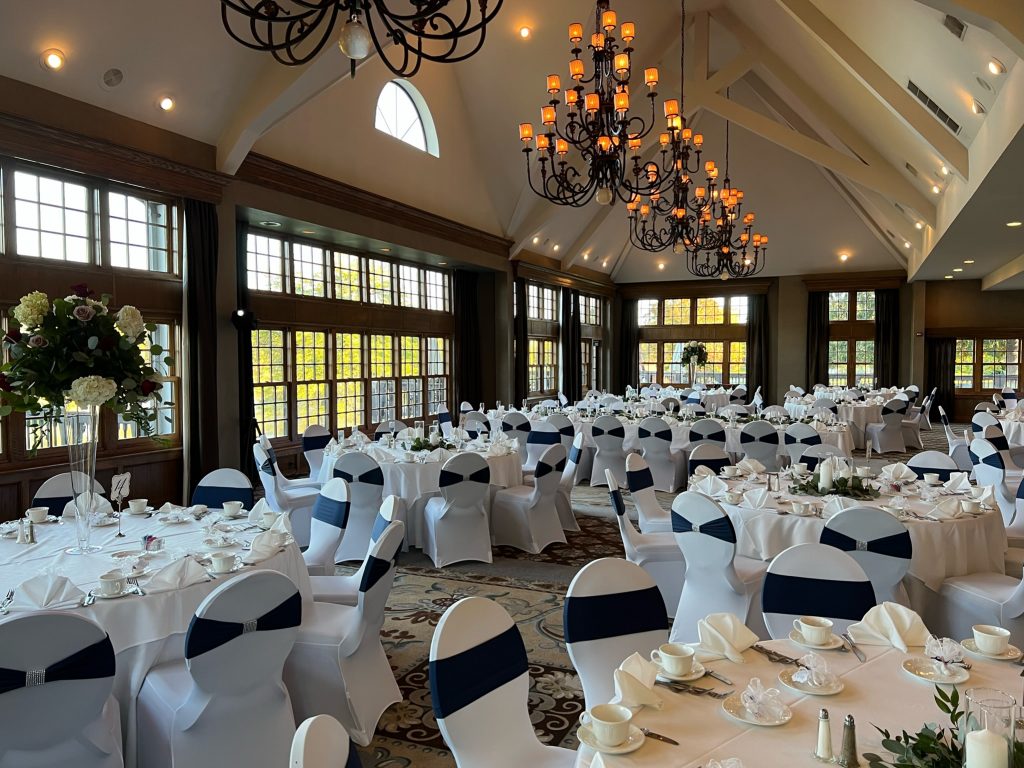 If you are looking for a venue that oozes elegance and charm, you should consider Addison Oaks.
From the stunning outdoor wedding garden to the breathtakingly beautiful banquet room surrounded by the outdoor deck, there's no shortage of picturesque locations for your special day.
Any list of wedding venues needs an excellent starting point. Not only can you cut through the clutter faster, but you'll also have a better chance of booking that special venue that feels just right. If you're ready to look for wedding venues in Southeast Michigan, we hope this list offers just the start you need.
At Pro DJ Services, we work with you to create an unforgettable wedding night. As professional wedding DJs, we bring fun and energy to your event, with years of experience and unmatched professionalism. We deliver high-energy expertise and know how to get your crowd moving. 

Serving Detroit and Southeast Michigan, we are proud of the awards and recognition we have received. Whether you are looking for wedding DJ services, photo booth services, videography, photography, or something else, we're ready to elevate your special day. Contact us to find out more.